Two Ways to Buy:
With Eth (On Polygon Network) From Opensea
B.
With MATIC , from here:
...Remember to switch your wallet to Polygon,MATIC network .
The Birds are hidden at first , you can refresh the metadata to see them!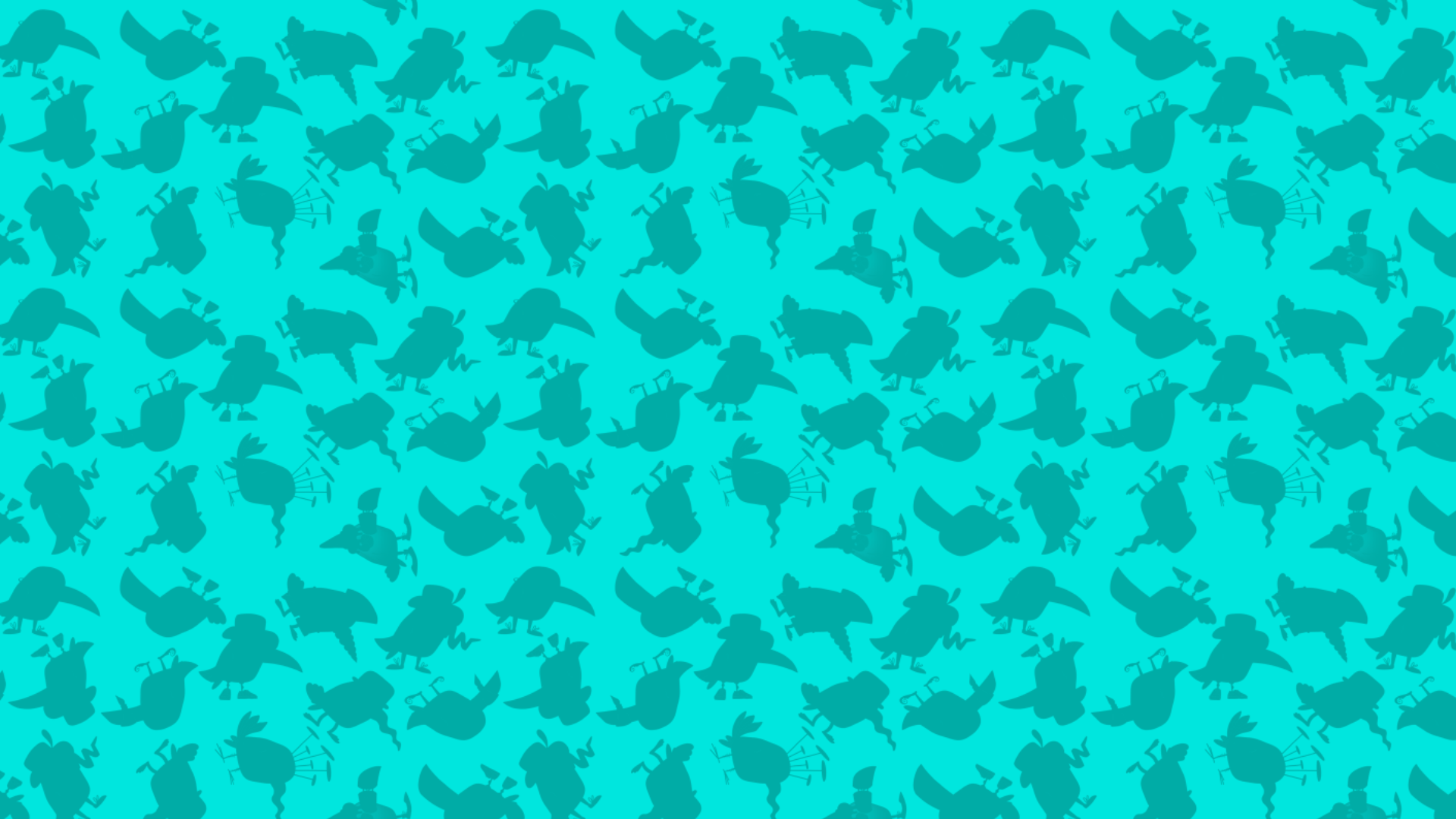 After Years and years of hunting bread crumbs off the floors of  cafes and bars ,
peeking and looking over their shoulders ,
being always on the lookout and running for their lives , Finally , They decided to get together and create their own cafe, The Crypto Birds Cafe!
Serving the best quality bread crumbs from all over the world.
All the birds from different races and origins are welcome here!
Join their community , to hear the story of how they got it done!
And to hear each of their unique stories , and of course to tell yours. 
Our Vision:
The main goal is to promote and enable unrecognized artists to get out there in the world without fear . apart from the future Game and Merchendise , we will have an Art Cafe where everybody can join and exchange ideas art and NFTs!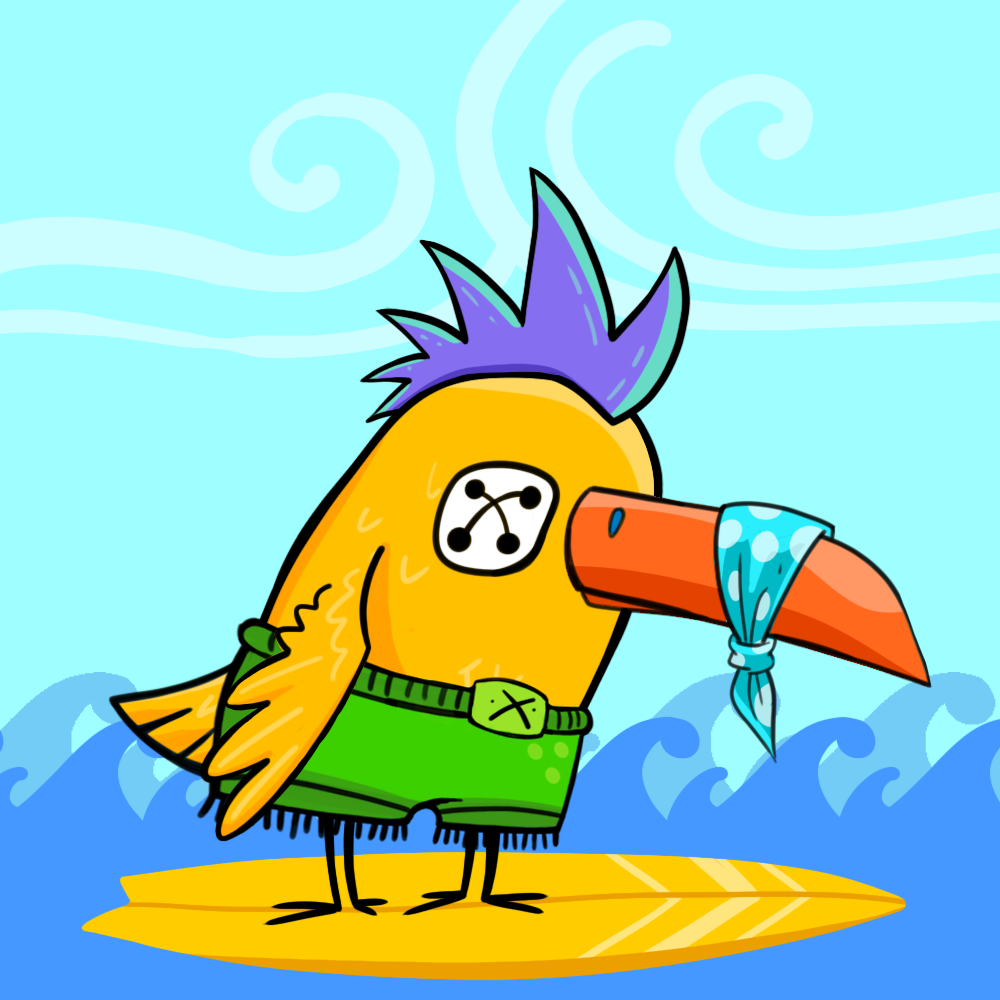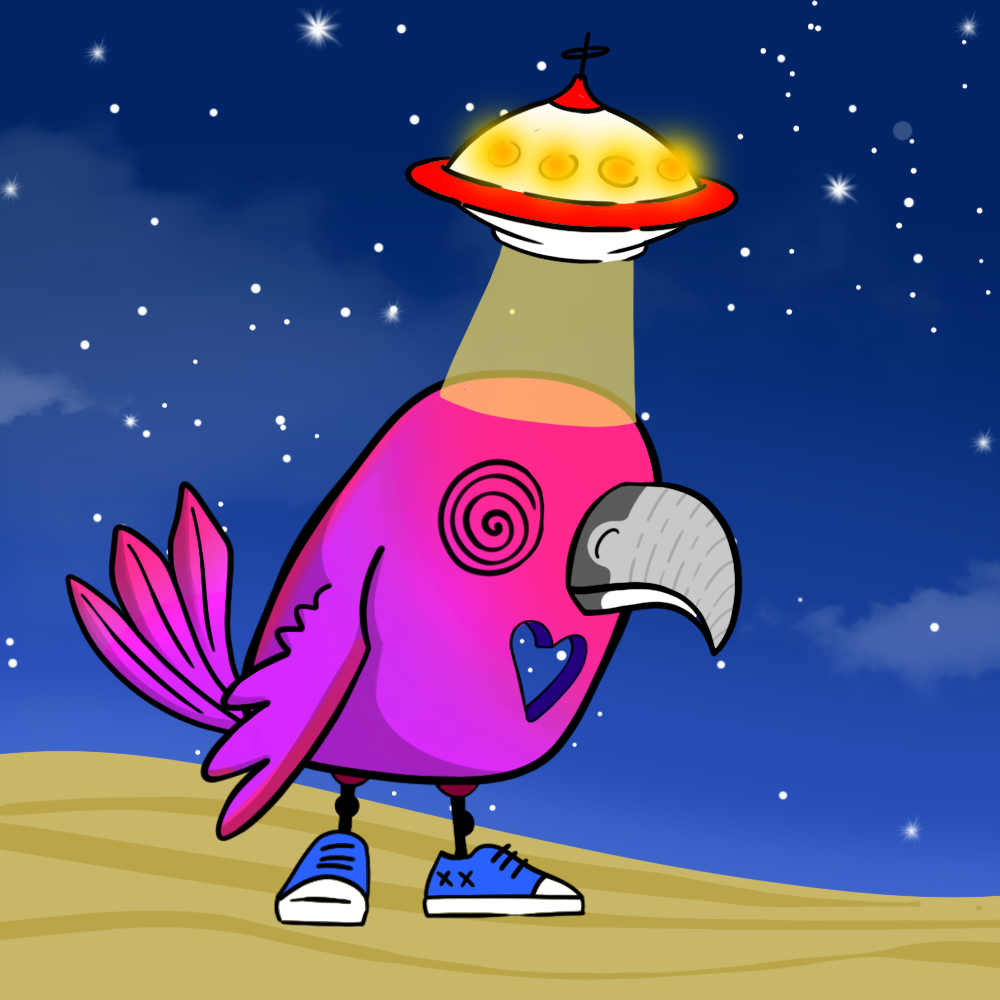 8,888 Unique Birds
out of  17,586,597,600 Possibilities!!
212 Crazy Traits!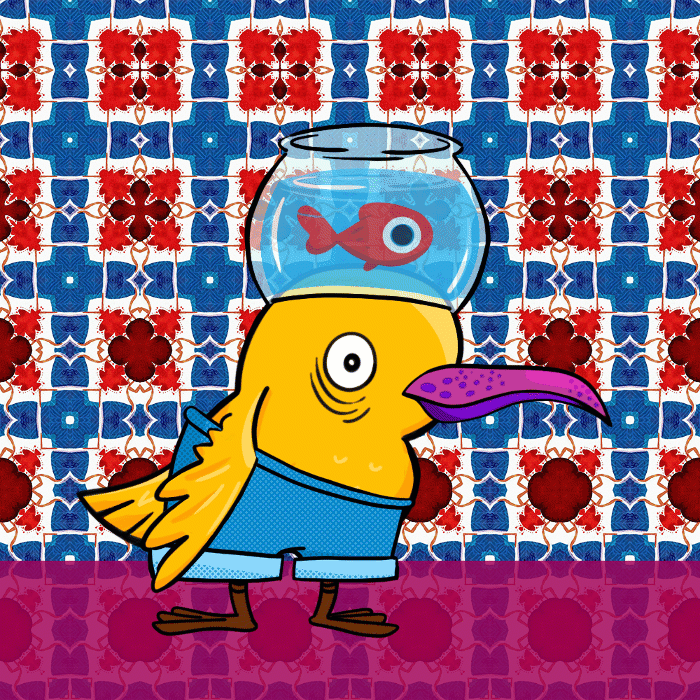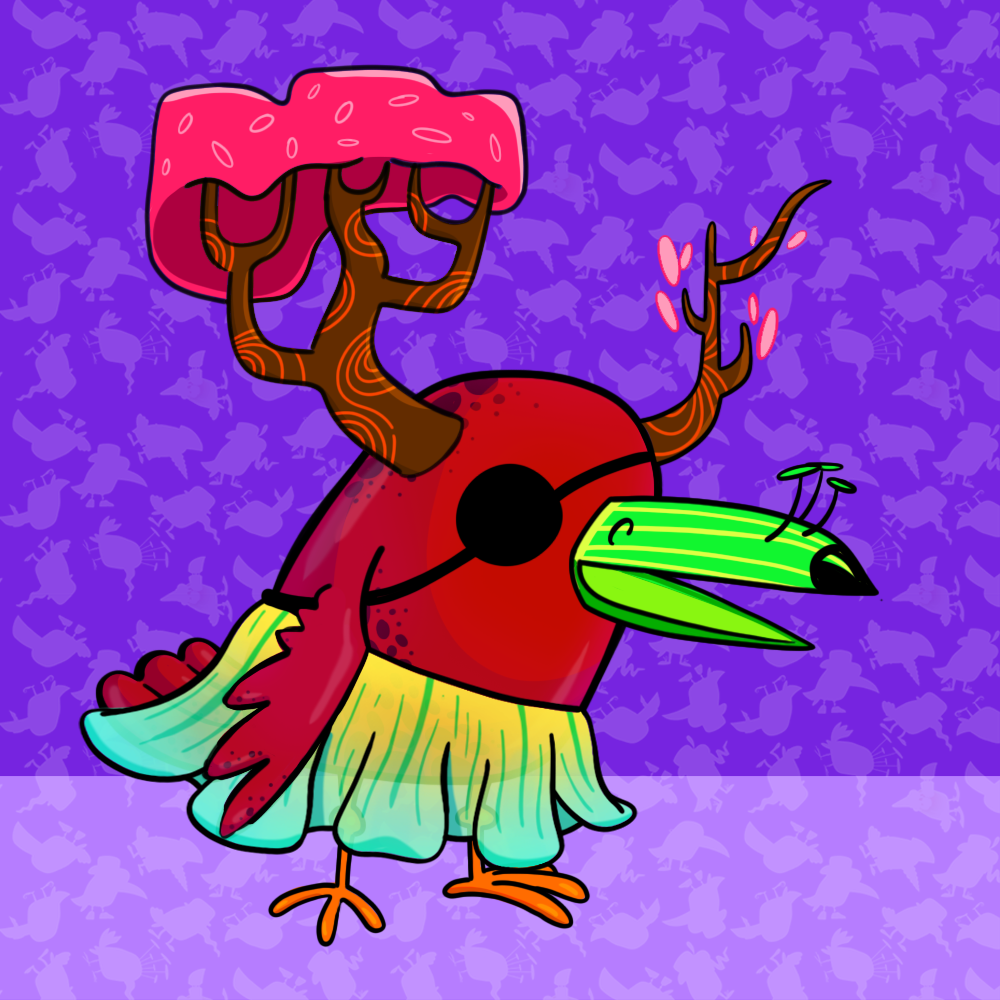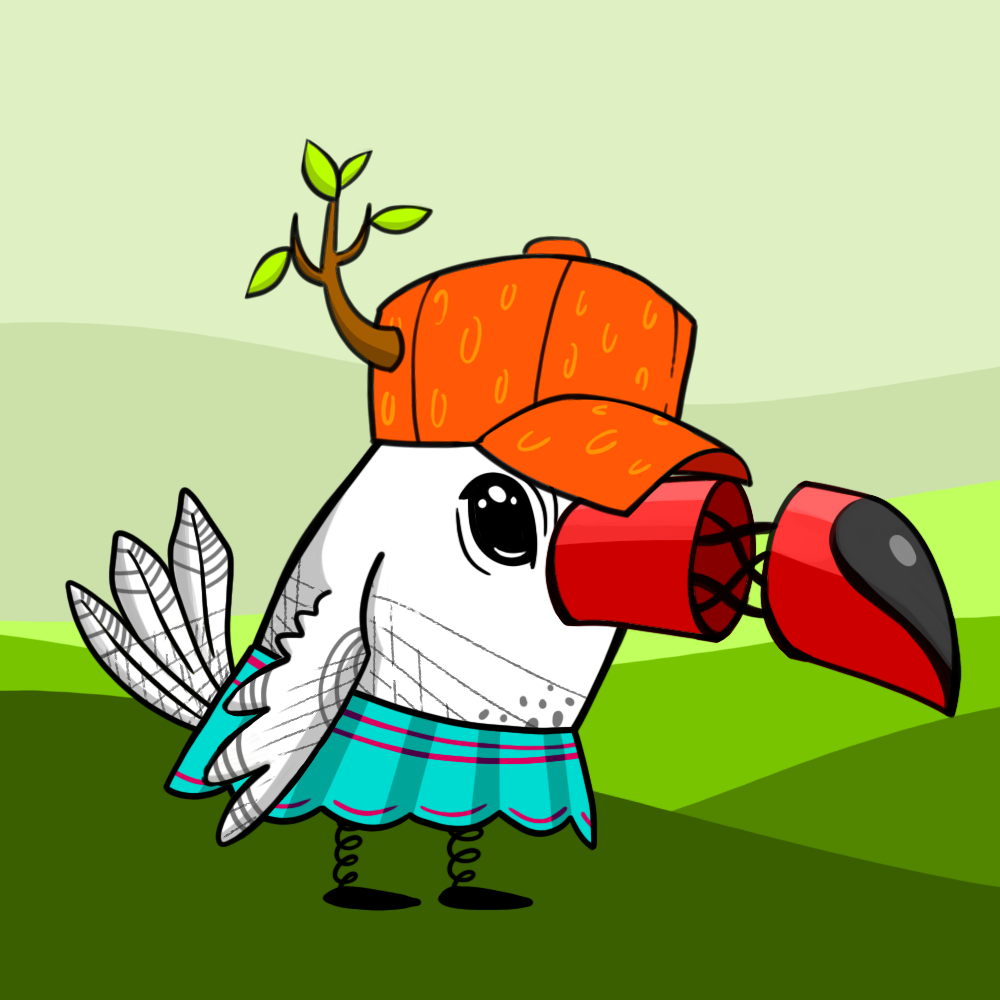 All attributes were hand-drawn with love and Care.
Each Crypto Bird is algorithmically generated, which guarantees its uniqueness.
As a Crypto Bird owner, you have all rights and licenses for a unique avatar NFT (ERC-721)
Check Terms And Conditions Section for more info.
All the Crypto Birds Cafe members will gain additional benefits through roadmap achievements.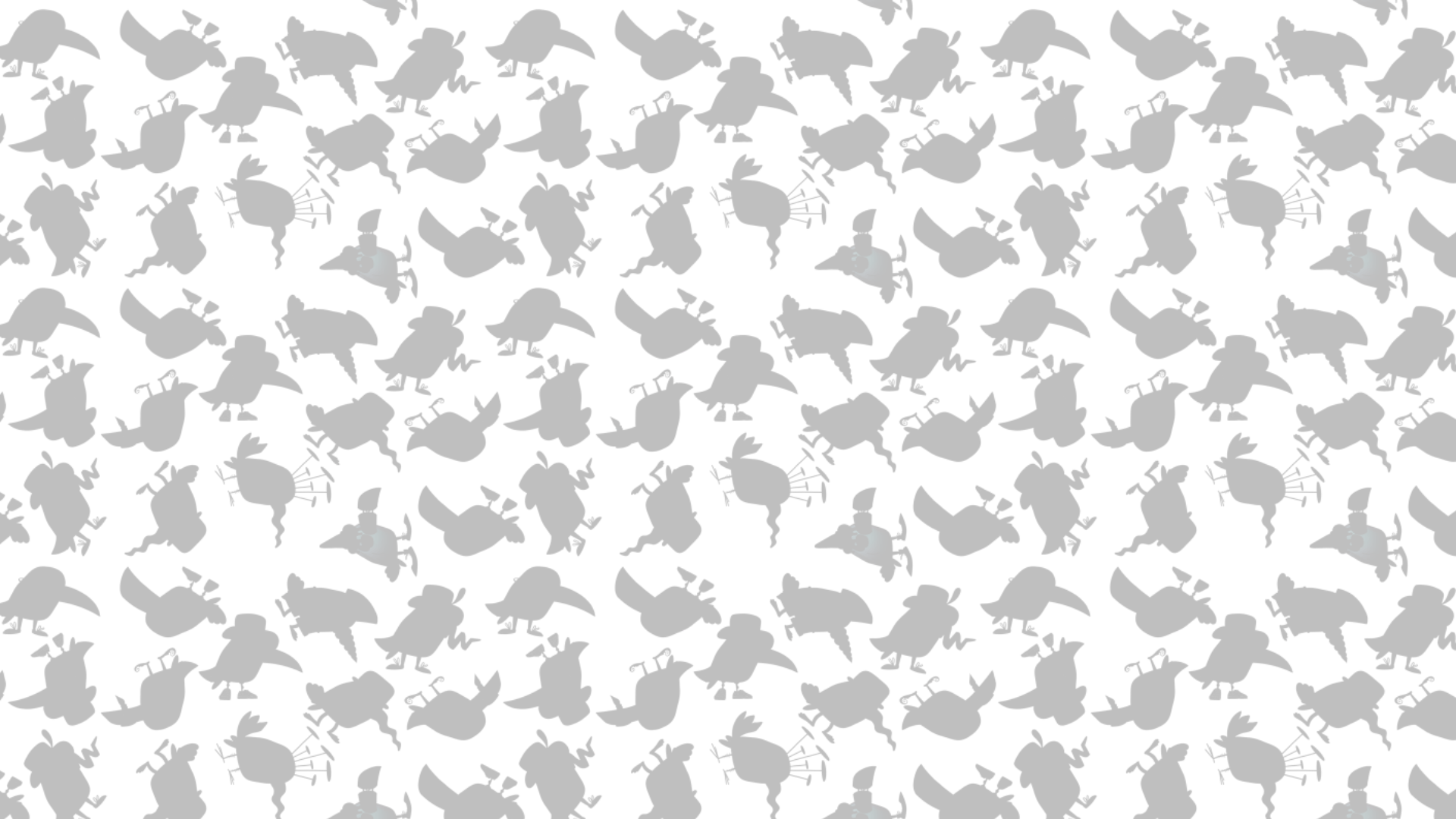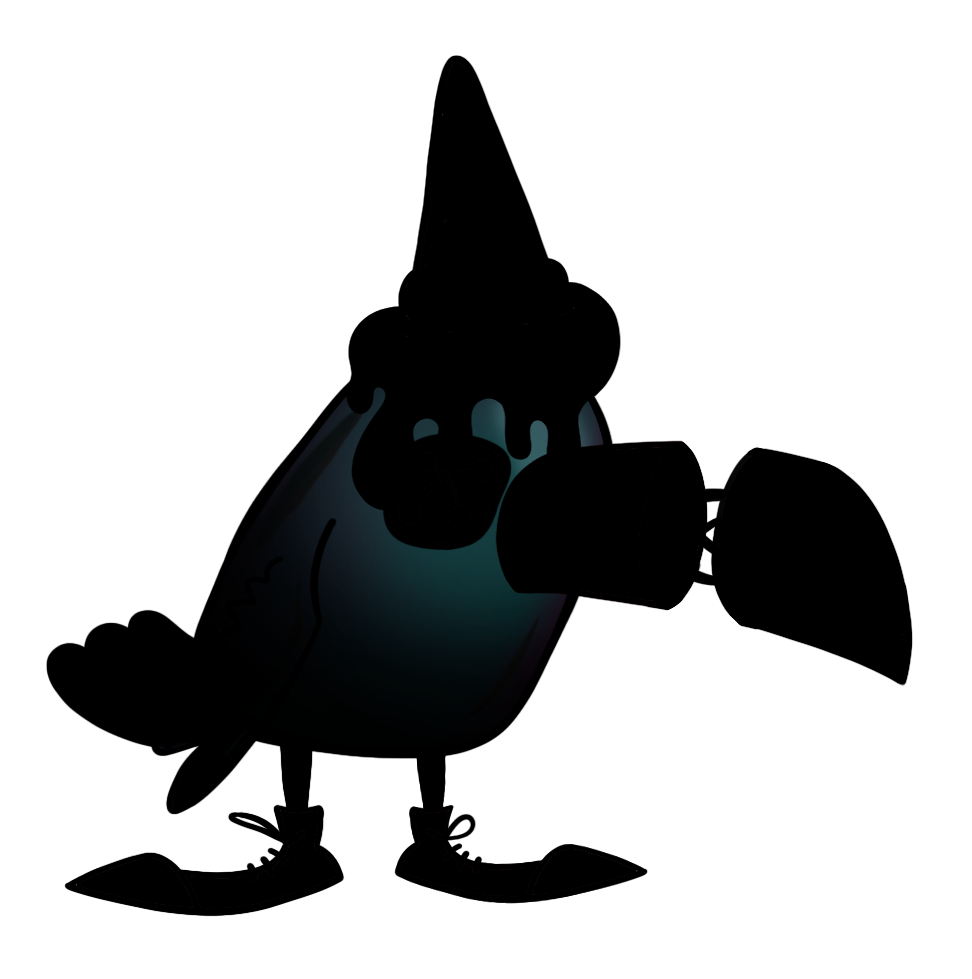 Discord Server is Up!
Website is launched!
We will meet on Twitter, Discord and Clubhouse voice rooms to get to know each other! 
10 Birds will be minted and airdropped to our early adopters.
5 lucky early adopters will get customized CryptoBirds Tshirts shipped to them!
Creation of Digital Art Cafe to support new and unknown artists.

Giveaway of 5 customized 1/1 Crypto Birds Twitter banners.
Discussion with our community for ideas , plans and participation

Officially launch a contest for one lucky winner to travel to Barcelona for an art week route. Prize includes hotel, and flight tickets to enjoy a week of art and creativity in barcelona.
Development of a "Crypto Birds Cafe" Game where you will be able to use your actual Bird for the game!
A community wallet will be officially made.
A percentage of secondary sales royalties will be deposited to the community wallet.
The use of these funds will be voted on by the CryptoBirds holders.
A real world physical Art Exhibition in Barcelona for artists and art lovers to join for free, to interact with other artists and exchange art , NFTs and ideas!
Developement of Merch Store, Give aways of fun unique merchendise!
Step 7 : Just A Beginning!

Community grant fund to find new talents to join our team for the next Phases.
Voting for Roadmap 2.0 begins. Token holders will be actively involved with determining the next steps. Ideas and suggestions for roadmap 2.0 can be submitted in Discord channel under #ideas and feedback.
...
Maybe they will go to other planets next!

What is an NFT?
NFTs are part of the Ethereum or Polygon or ... blockchain. Ethereum is a cryptocurrency, like bitcoin or dogecoin, but its blockchain also supports these NFTs, which store extra information that makes them work differently from, say, an ETH coin.
How can I get one?
First you need to install Metamask , or another crypto wallet . Then buy some Matic or Eth (on polygon network)
if you want to exchange your eth to polygon network you can use https://bridge.umbria.network/
if you need help with MATIC or POLYGON Check our discord or just message me on twitter and I will help!
The whole process takes less than 5 minutes! Then Come back again on this page and Click on "Mint"

How much does it cost to mint a Crypto Bird?
Each Crypto Bird will cost 0.007 Eth or 12.3 Matic to mint . We want them to be affordable for everyone! That is one of the main goals of this project.

How many will there be?



There will be 8888 Crypto Birds in the cafe.

Do I own the rights to the Crypto Bird I own?
Yes! you will have commercial rights to the art , and you can print them or use them as you wish!

Last Updated : October, 2021
Crypto Birds Cafe is a generative collection of digital artwork (NFTs)  on the Polygon Network. Users and Collector of these NFTs are solely responsible for the safety and the management of their own private assets, which include but are not limited to Polygon Wallets, validating all transactions and contracts generated by this website prior to and after purchases.
Users certify through purchase that they understand that, as the CBC (Crypto Birds Cafe) smart contract runs on the Polygon network and is bound by their system and terms, there is no ability to undo, reverse, or restore any transactions.
You may not use our products and/or services for any illegal or unauthorized purpose nor may you, in the use of the Service, violate any laws in your jurisdiction (including but not limited to copyright laws).
OwnerShip
When you purchase your CBC NFT, You Own the NFT : the ownership is transferred to you on the Polygon blockchain for that individual piece of Art combination of traits and number. Ownership of the NFT is ruled by the smart contract and the Polygon Network terms. We, have no ability to alter, freeze, seize or modify the ownership of your NFT.
Personal Usage
Subject to your continued acceptance with these terms, CBC allows you a worldwide, royalty-free licence to use, copy and display the purchased Art, along with any derivative artwork or extensions that you could create or use, limited by the following purposes : (i) for your own personal, non commercial use; (ii) as part of a marketplace that allows the purchase and sales of your NFT, as long as the marketplace cryptographically verifies that you are the owner, to ensure that only the actual owner have the right to display the Art.
Commercial Usage
Subject to actual owner of CBC NFTs continued compliance with these Terms, Crypto Birds Cafe grants you an unlimited, worldwide licence to use, copy and display the purchased Art for the purpose of creating derivative works based upon the Art. Examples of specified Commercial Use would be the use of the Art to produce and sell physical merchandise products (T-Shirt, Posters, etc.) displaying copie of the purchased Art.

Further, CBC reserves the right to use ANY character, including : print or digital advertising, or any purely creative media (including animation,games, etc.) in support of the CBC community .
However, you cannot use the artwork in connection with images of hatred, violence or any other inappropriate behavior. The License granted in above only applies to the extent that you continue to own the relevant NFT. If at any time you trade, donate, giveaway, transfer or otherwise dispose of your NFT for any reason, the license granted above will immediately expire, without notice, and you will have no further right in or to the artwork of this NFT.
For more info , questions and feedback please join our Discord .